September 9, 2022
Elliot Kairo
10 Best Pet Business Ideas: Make Your Hobby Work for  You
You can't stop watching funny videos with animals. Three cats and five dogs are waiting for you at home. You are the best friend of all the pets of your relatives and neighbors. If all the above mentioned is true about you, it's high time to think about one of the pet business ideas.  You should choose the best for yourself and enjoy the daily routine. Such work will bring you emotional and financial satisfaction.  Moreover, you can combine several of your leisure activities. 
How to Transform Animal Business Ideas into Reality: Main Steps 
You need a startup business plan to be successful. Even if you are only a teenager who needs some extra money, you have to scratch out the plan of action. The following points are important:
identify

your

objectives. Making money or getting new experiences are possible variants. According to them you'll plan your budget and form the initial base;

define the products or services you offer;

figure

your

target market. It means to decide for whom the service is intended;

price the products you will be selling;

study the competition.
Advertising is a key element of your success. You have to make people know about your business. Another important point is the presence of a viable market for your startup. When it comes to a domestic animal, the dog is the most frequently met one. Let's consider the possible variants of startup ideas for dog lovers. 
Dog Business Ideas: Opportunities for Everyone
Pet Selecting. If you think that it's easy to pick up a puppy, you've definitely never had a dog. You can offer people your assistance in choosing the proper dog breed. For instance, it's not a good idea to buy bulldog or doberman for small kids. You can also choose the right name for a new family member.
Pet Training. Among the other animal business ideas, this is the most popular one. All canine owners want their favorites to be obedient. You have to get a special pet trainer certificate. Yet, you can just have a great experience in dealing with dogs. You should know the main techniques and methods of working with aggressive animals. Also, you need a special base to work with pets.
Bakery. This is a perfect variant when you are good at cooking. Nowadays people all over the globe start paying attention to what they eat. They are also concerned about what their pets eat. You can prepare optimal and balanced food for different dog breeds. Puppies and old doggies need special food, too. The realization of such dog business ideas seems to be profitable.
Handmade accessories. All pet owners want unique accessories for their fluffy balls. One of the working dog business ideas is to create exclusive collars, leashes, and muzzles with the names of canines. Women (or even men) can sew outfits for small dogs.
Pet sitting. It doesn't mean you'll sit with dogs all the time. Being an entrepreneur, you can offer a large scale of options. They may include boarding, walking, feeding, and even giving medicine. All you need is a great desire and free time.
Pet photo session. If you own a good camera and a cute pet, you can bring into life one of the animal business ideas. Many people want to have a memorable pic or card with their favorites.
Pet finding. Every day hundreds of dogs are lost only in the UK. It's a good variant for unusual pet business ideas. You can feel as a real detective searching for a wanted dog. You can also post the information online.
Pet therapy. One of the latest innovations is to treat kids and adults with the help of animals. Starting this service, you should be aware. Not every dog can be the means of therapy. You have to find the proper animal and conduct the training.
Pet beauty salon. It's a rather common variant of pet business ideas. You need a special place and equipment to launch such a startup. This job can be dangerous. Dogs don't like cutting nails or brushing their teeth.
Guard business. Dogs are perfect guardians. You can launch a service based on this feature. Such dogs are needed by people with disabilities. Dogs can protect people from unwanted contact with others, too.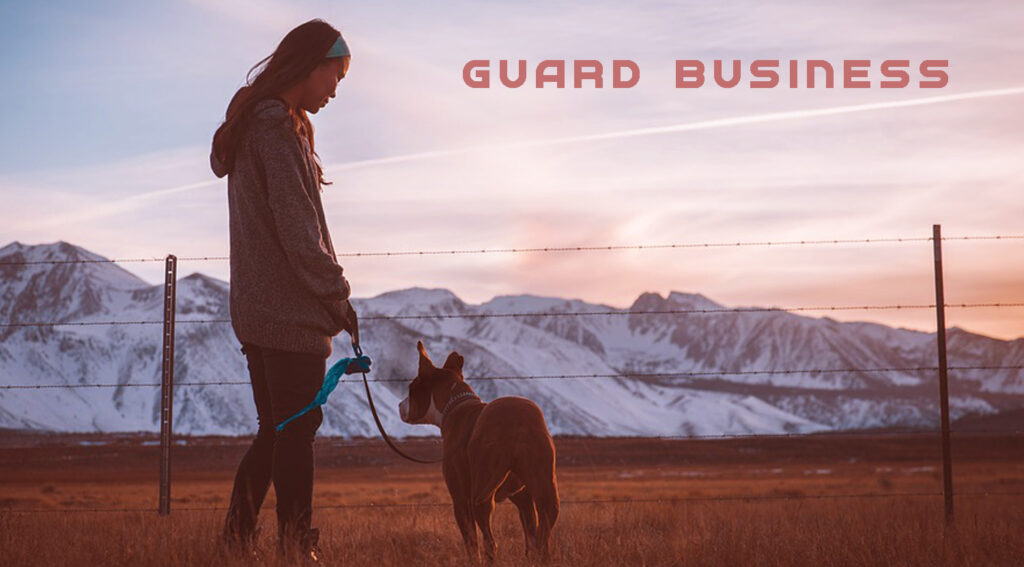 To sum up, it's worth noticing that you can apply the above-mentioned ideas to almost any pet. The main rule is to like the animals you are dealing with.